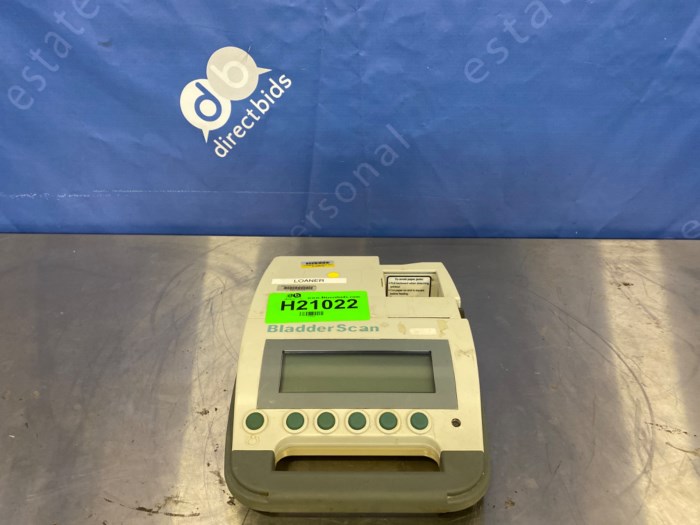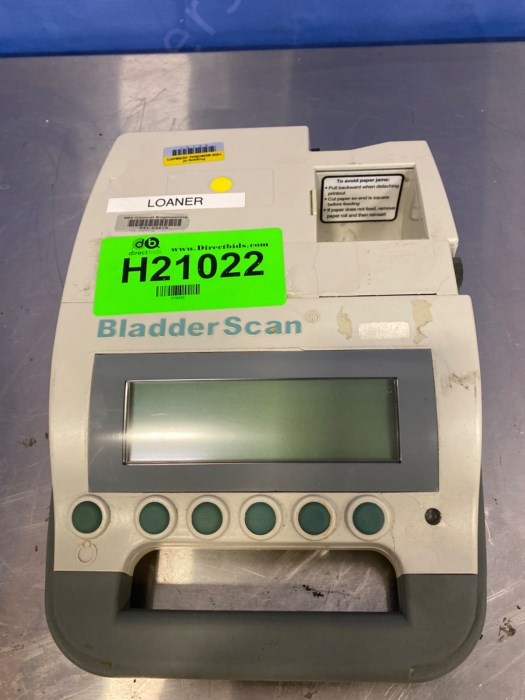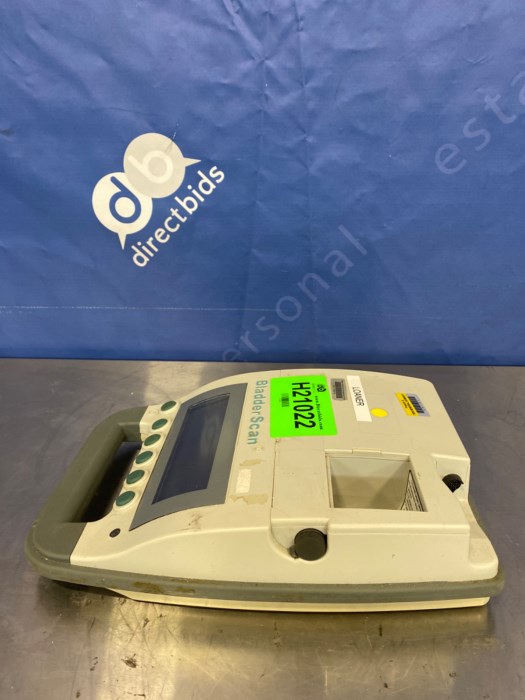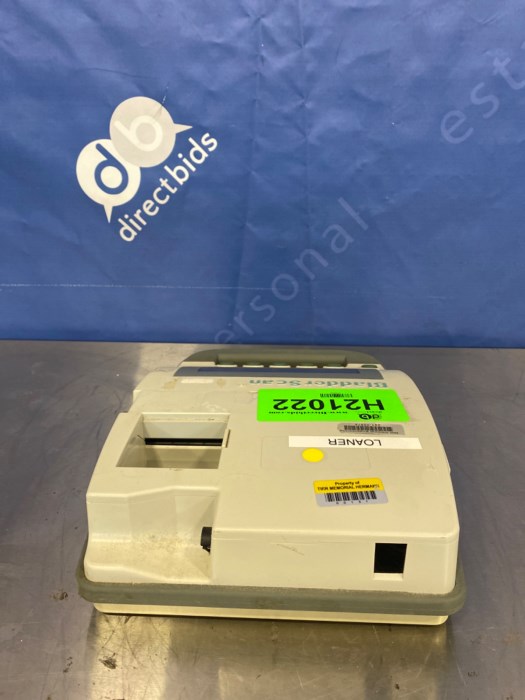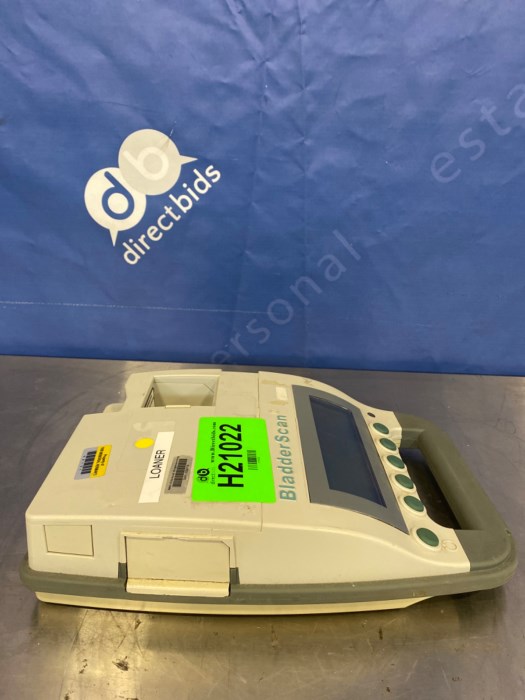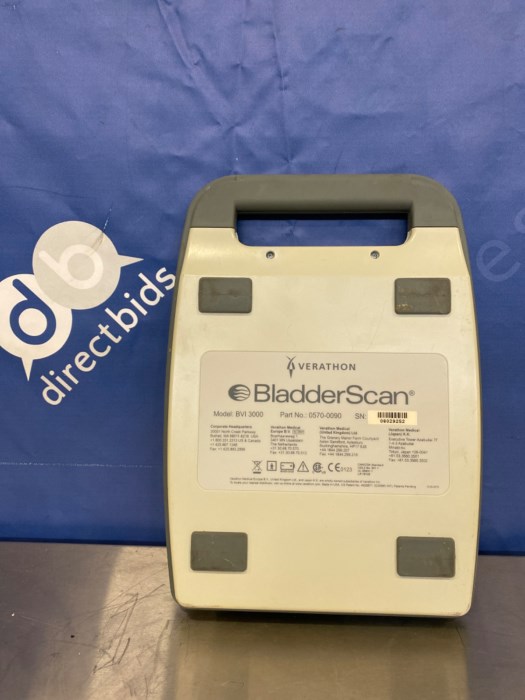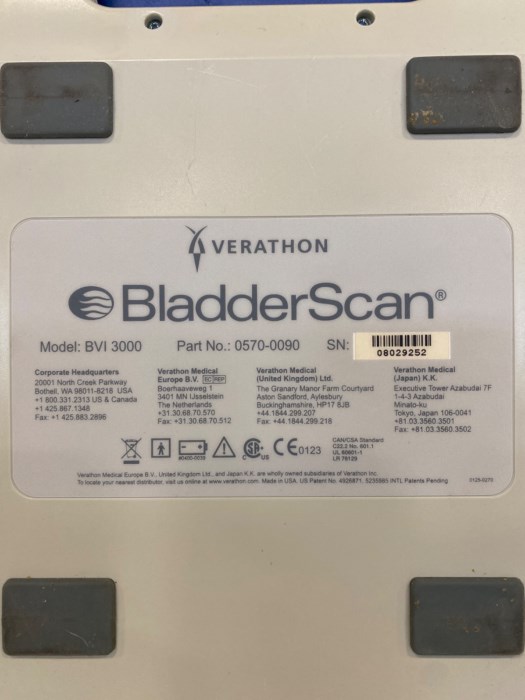 Ended On January 26 2023, 03:20:00 PM
Verathon BVI 3000 BladderScan System
Ended On :
January 26 2023, 03:20:00 PM
Listing / Lot Number: H21022
Condition: As-Is
This lot is sold AS-IS, WHERE IS. The notes below are in good faith and DirectBids does not guarantee the accuracy of these notes. Buyer is responsible to inspect prior to purchase.
View terms and conditions.
Notes
Verathon BVI 3000 BladderScan System

The BladderScan BVI 3000 bladder volume instrument is a portable 3D ultrasound device that quickly, accurately, and noninvasively measures urinary bladder volume and post-void residual (PVR) in adults.
Removal Deadline: January 31 2023, 03:00PM
By Appointment Only-Monday-1/30/23 and Tuesday-1/31/23
USE CALENDAR
6766 Bourgeois Rd,
Houston, TX, 77066
Sold Where-Is. Buyer is responsible for dismantling and removing at own risk and expense. Seller not responsible for providing equipment.
Get a shipping quote from our national shipping partner uShip.