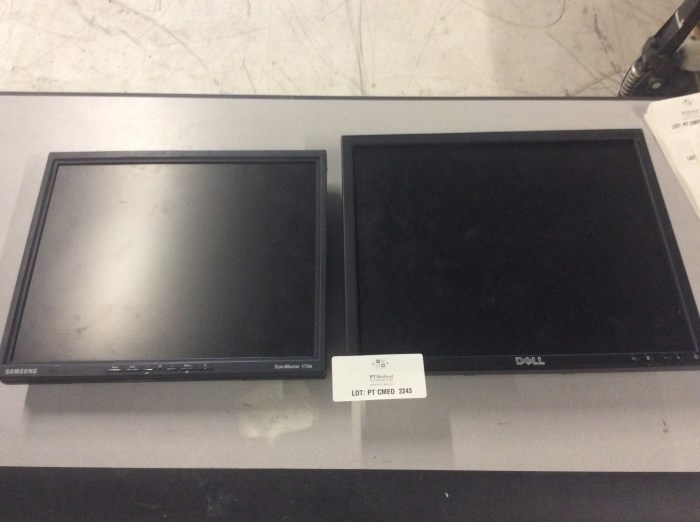 Ended On February 3 2023, 03:45:30 PM
MONITORS
Ended On :
February 3 2023, 03:45:30 PM
Listing / Lot Number: PTCMED 2243
Condition: As-Is
This lot is sold AS-IS, WHERE IS. The notes below are in good faith and DirectBids does not guarantee the accuracy of these notes. Buyer is responsible to inspect prior to purchase.
View terms and conditions.
Notes
(1)SAMSUNG SYNC MASTER 170N, (1)DELL MONITOR P190ST NO POWER CORDS
Removal Deadline: February 9 2023, 03:30PM
February 6th thru 9th between 9:30am to 3:30pm, lunch between 12:30pm - 1:00pm
Appointment only
Call: 469-578-8200
2112 Regency Dr
Irving, TX, 75062
Sold Where-Is. Buyer is responsible for dismantling and removing at own risk and expense. Seller not responsible for providing equipment.
PTCMC 8507,8508/043733,083064