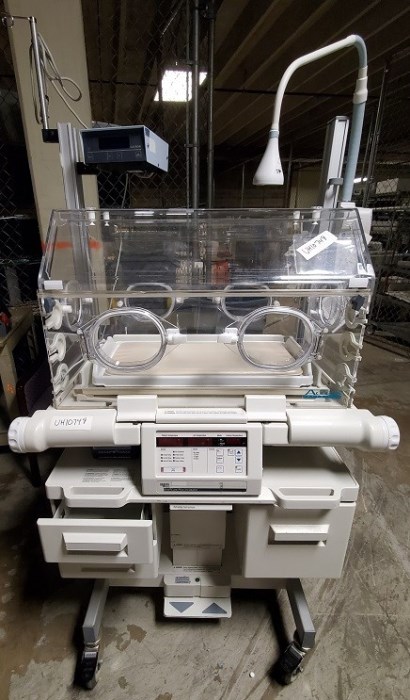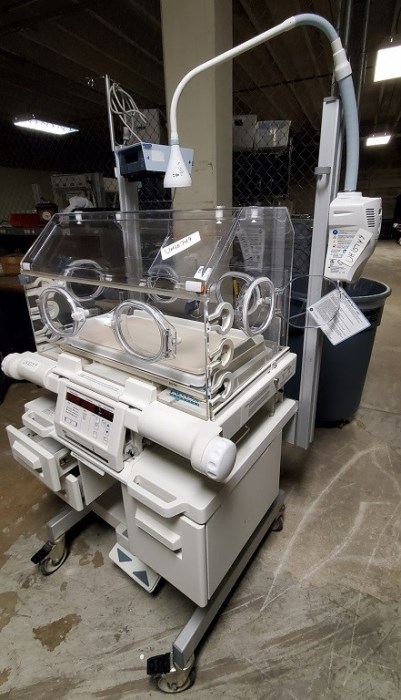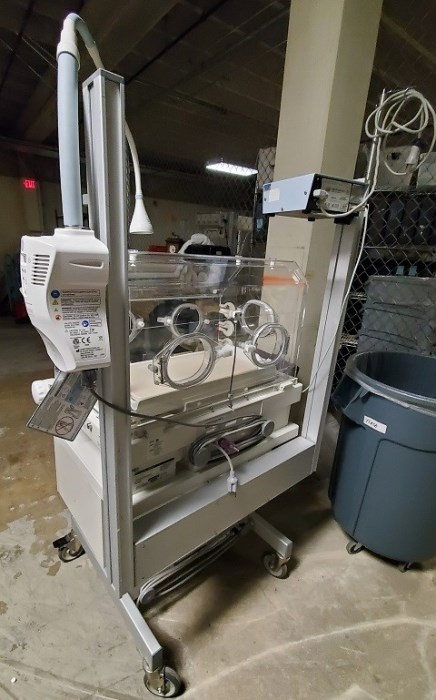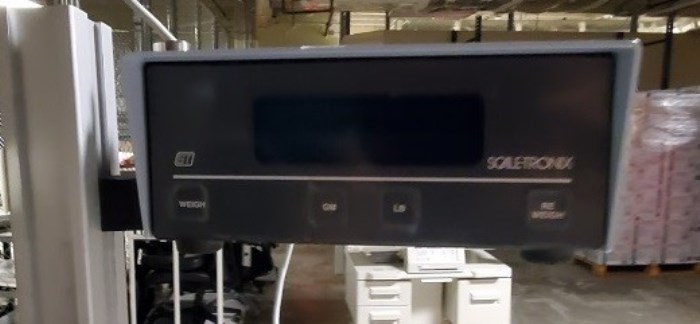 GE INCUBATOR W/ SCALE & LIGHT
Time Left :
5 Days 1 Hour
|
December 2 2022, 03:02 PM (CT)
Location: See Removal Instructions | San Antonio, TX
Buyer Premium: 13.00%
Tax Rate
(if applies)
:
8.25%
Listing / Lot Number: UH10749
Condition: As-Is
This lot is sold AS-IS, WHERE IS. The notes below are in good faith and DirectBids does not guarantee the accuracy of these notes. Buyer is responsible to inspect prior to purchase.
View terms and conditions.
Notes
GE INCUBATOR W/ SCALETRONIX SCALE & GE LIGHT
*** By Appt. Only- Appointments MUST be made 24 hours in Advance -- Please call 210-743-6520 Customers will have 15 minutes to inspect the items and must come prepared with the lot number(s) they wish to inspect. IF YOU DO NOT MAKE AN APPOINTMENT PRIOR TO SHOWING UP, YOU WILL BE TURNED AWAY
Sold As-Is. Buyer is responsible for inspecting before bidding.
Removal Deadline: December 9 2022, 03:00PM
1 Day ONLY- 12/9 from 8am to Noon and 12:30pm to 3pm - By Appt. Only- Please call (210)743-6520 APPOINTMENTS FOR PICK UP ARE MANDATORY, NO EXCEPTIONS. Appointments must be made 24 hours in advance. Please note, the address WILL NOT be furnished unless a concrete date/time has been scheduled Location DOES NOT ACCOMMODATE FOR 18-WHEELERS You MUST bring the appropriate manpower and items to assist in dismantling, crating packing or loading (THERE WILL NOT BE ANYONE ONSITE TO HELP YOU) and you MUST bring the appropriate vehicle to remove your items ---- ALL ITEMS MUST BE REMOVED IN 1 TRIP All auction items need to be removed in a safe manner that mitigate risk of injury to the winning bidders and their associates or damage to the facility. If the UH on-site employee evaluates the removal process by the winning bidders and their associates as unsafe, which in return will cause bodily injury, or damage to the property, the UH employee will ask you to discontinue the removal process and take the necessary steps to correct the process or the lot will be forfeited. See Removal Instructions San Antonio, TX, 78216
See Removal Instructions
San Antonio, TX, 78216
Sold Where-Is. Buyer is responsible for dismantling and removing at own risk and expense. Seller not responsible for providing equipment.
Get a shipping quote from our national shipping partner uShip.