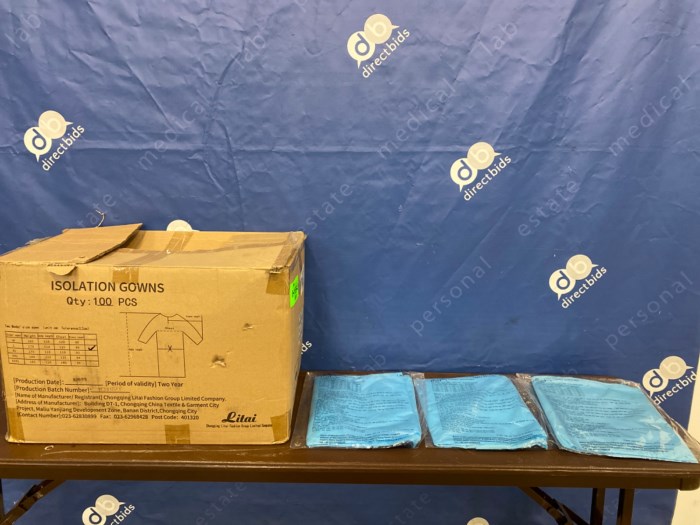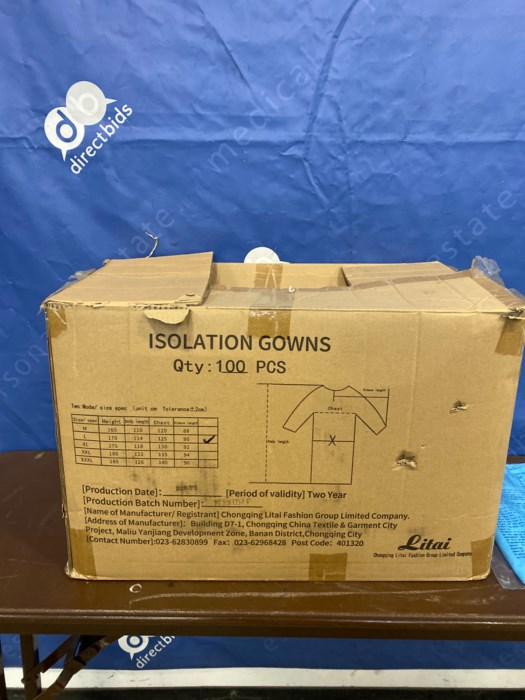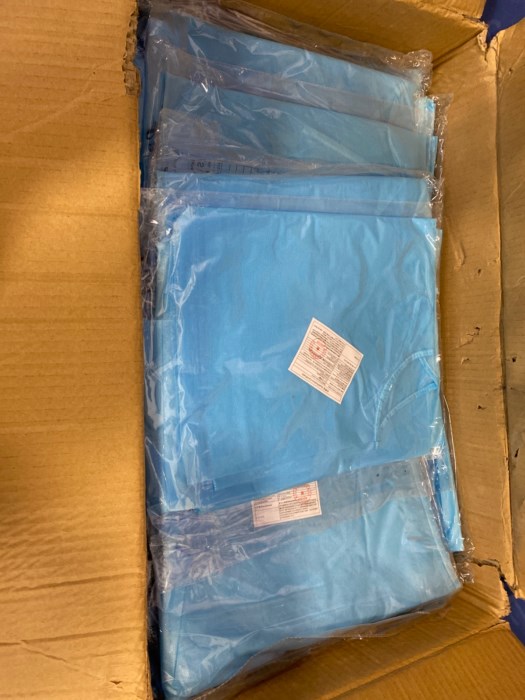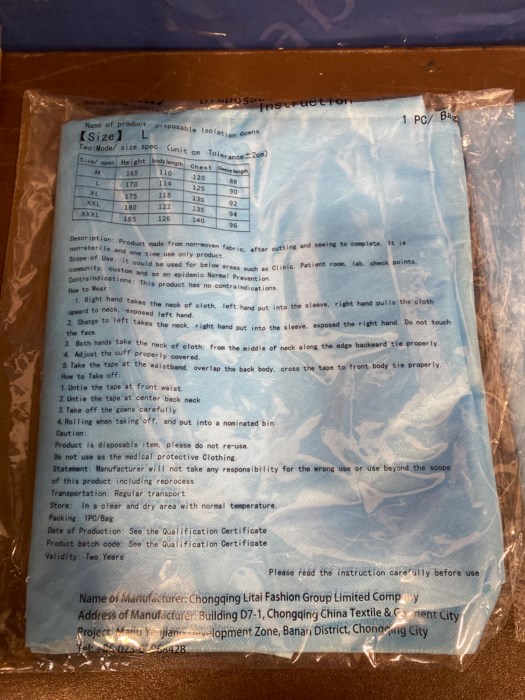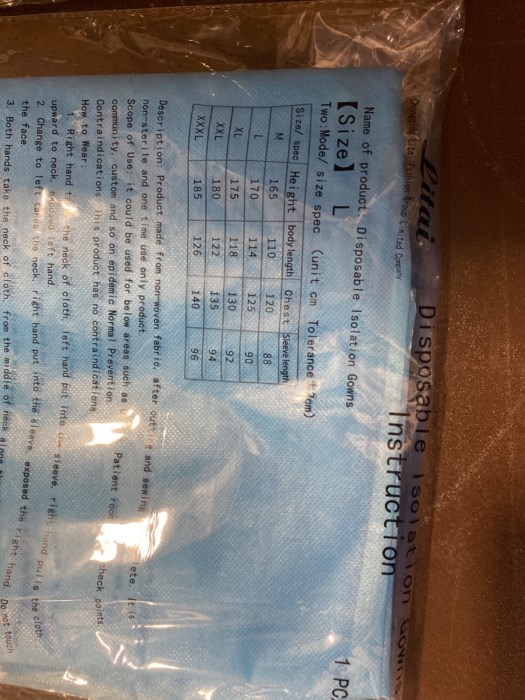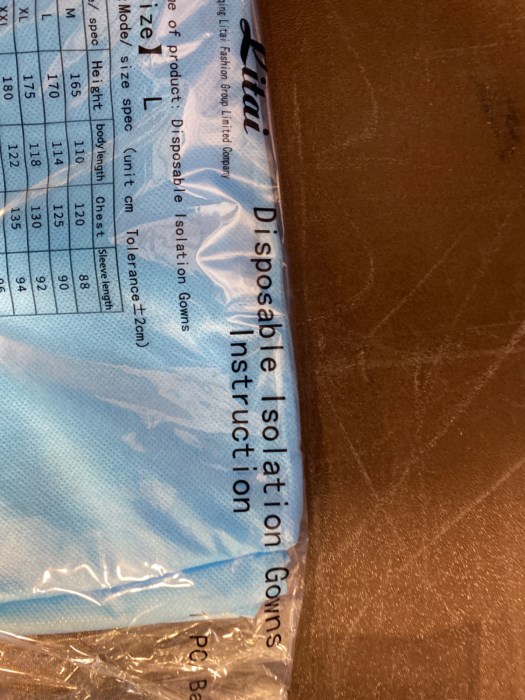 Box with new ISOLATION GOWNS size L
Houston, TX
Time Left:
6 Days 2 Hours
Thu, Oct 5, 3:10 PM
(Central Standard Time)
Notes
The notes below are in good faith and DirectBids does not guarantee the accuracy of these notes.
Box with new ISOLATION GOWNS size L
*** Gowns are still in bags ***
Inspection, Removal & Shipping
Inspection Time
Removal Time
Removal Deadline:
Wed. Oct. 11th
*** Items not removed by the deadline are considered abandoned with no refunds.
This location has a loading dock.
*** Buyer is responsible for dismantling and removing at own risk and expense. Seller is not responsible for providing equipment.
Shipping Not Included
DirectBids does not provide or facilitate shipping.