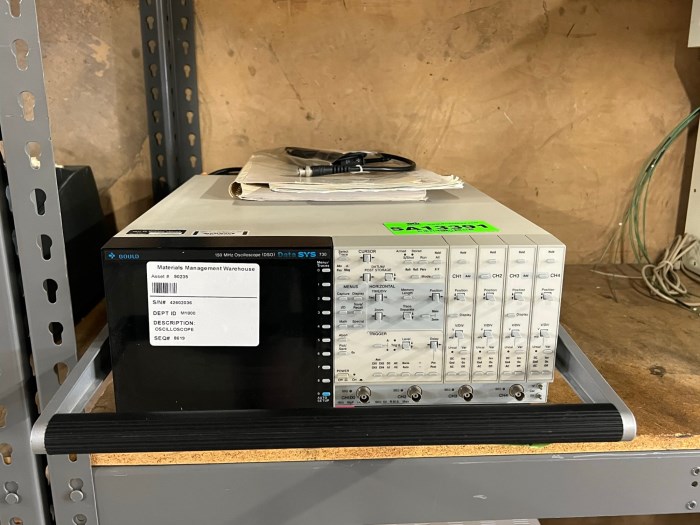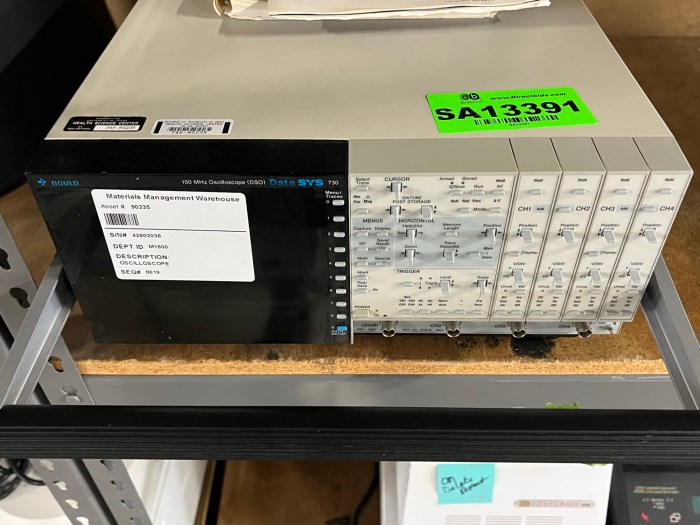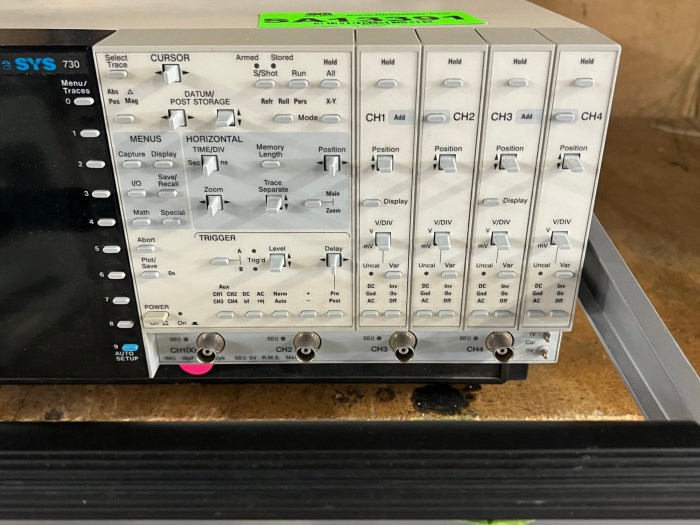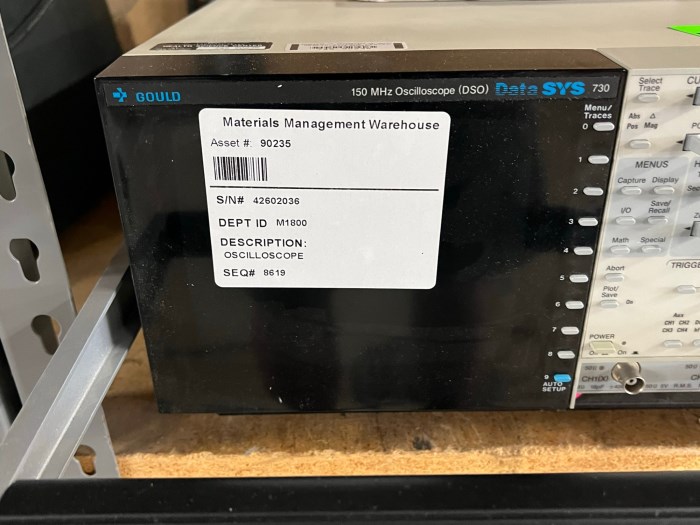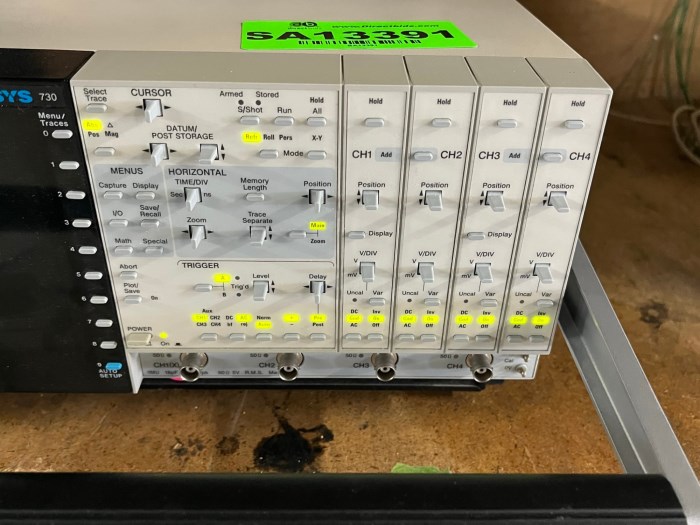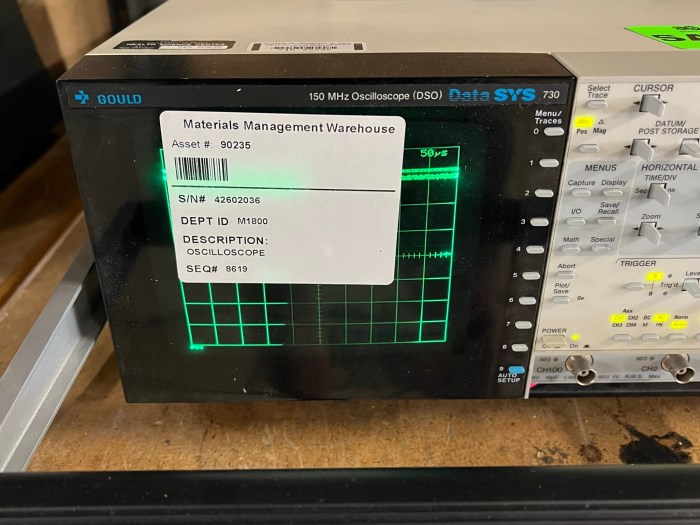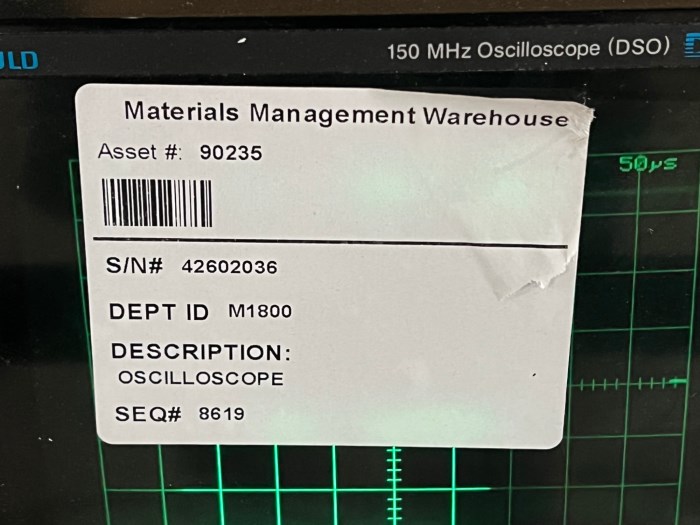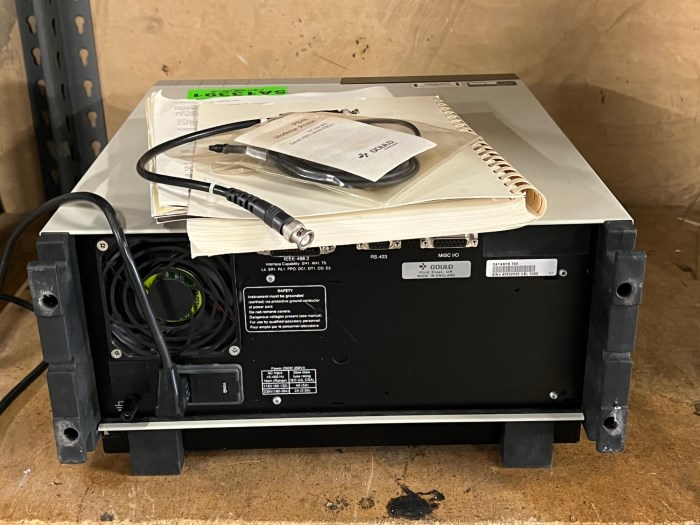 Ended On October 7 2022, 04:06 PM
Gould 150 MHz (DSO) Data SYS 730 Oscilloscope
Ended On :
October 7 2022, 04:06 PM
Listing / Lot Number: SA13391
Condition: As-Is
This lot is sold AS-IS, WHERE IS. The notes below are in good faith and DirectBids does not guarantee the accuracy of these notes. Buyer is responsible to inspect prior to purchase.
View terms and conditions.
Notes
Gould 150 MHz (DSO) Data SYS 730 Oscilloscope
- Powered on at time of auction
Removal Deadline: October 14 2022, 04:00PM
**By Appointment Only: 10/10/22-10/14/22 from 8:00am to 4:00pm (Closed 12-1 for lunch) – Does not include WEEKENDS.

Please use the appointment calendar below. Appointments should be made 24 hours prior to the desired time slot. If a customer arrives early or without an appointment, they may be asked to wait in their vehicle until space is available. Forklift available to load Pick-Up trucks/Trailers/53 footers.






If you have any questions regarding these policies or on the auction items themselves, please contact:



Scott Hartung

P: 210-567-6021

Email: hartung@uthscsa.edu or



Jared Aleman

P: 210-567-6025

Email: alemanj5@uthscsa.edu
7703 Floyd Curl Dr
San Antonio, TX, 78229
Sold Where-Is. Buyer is responsible for dismantling and removing at own risk and expense. Seller not responsible for providing equipment.
Get a shipping quote from our national shipping partner uShip.