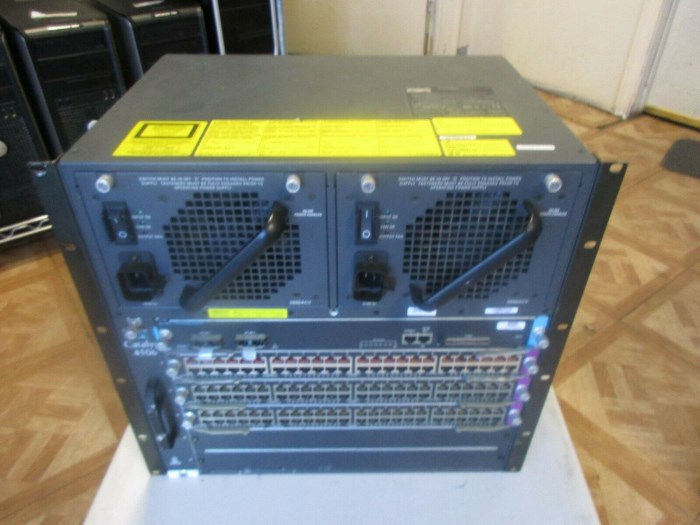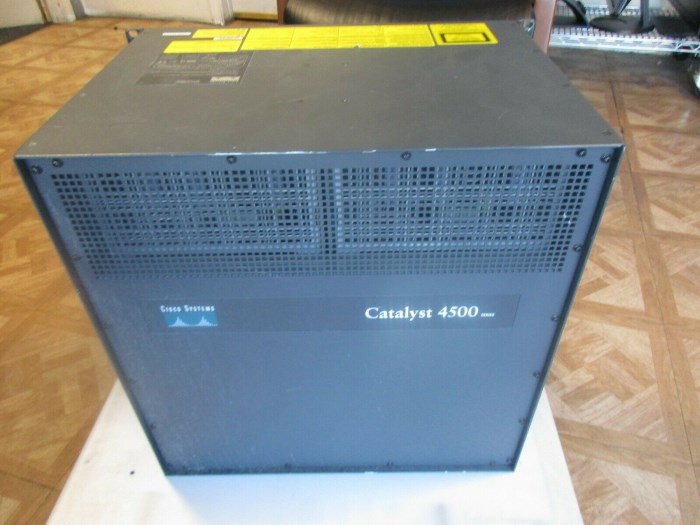 Ended On June 2 2022, 04:26 PM
Cisco WS-C4506 with 3 x WS-X4148-RJ45V, WS-X4515, 2 x 2800ACV
Ended On :
June 2 2022, 04:26 PM
DISCLAIMER: This lot is sold AS-IS, WHERE IS. The notes below are in good faith and DirectBids does not guarantee the accuracy of these notes. Buyer is responsible to inspect prior to purchase. All sales/bids are final with no refunds.

Notes:
Cisco WS-C4506 with 3 x WS-X4148-RJ45V, WS-X4515, 2 x 2800ACV
Call 281-2356922 for questions
Lot Information
6347 Ashcroft Dr
Ste 8b
Houston / TX / 77081
BUYER RESPONSIBLE FOR INSPECTING BEFORE BIDDING
11 am to 3 pm
BUYER IS RESPONSIBLE FOR DISMANTLING AND REMOVING AT OWN RISK AND EXPENSE
Removal Deadline: June 10 2022, 04:00 PM
11 am to 3 pm By Appointment Only, Call Eugene at 281-2356922
** YOU MUST PRESENT A COPY OF THE PAID INVOICE & ID
** WRITTEN AUTHORIZATION FORM MUST BE PROVIDED IF A REPRESENTATIVE IS REMOVING LOT ON YOUR BEHALF
uShip
Get a shipping quote from our national shipping partner uShip
Disclaimer: DirectBids is not responsible for the shipping, collection or delivery of your items.